One of the most important parts of getting a novel ready for publication is to: hire an editor. It might not be the cheapest investment, but when you think of the many hours you've spent getting your novel to this point, the cost of getting an expert to fine-tune and polish your story is likely worth it.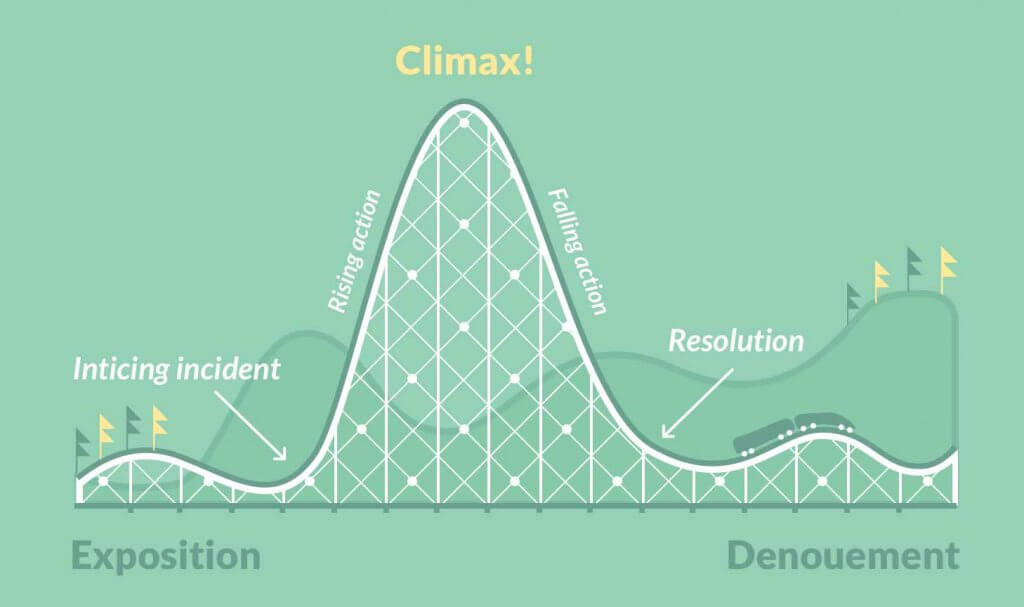 How to Write a Short Story in 12 Full, Concrete Steps
#1 – Come up with a strong short story idea
Former short story editor and now-published short story author (with 2 collections), Hannah Lee Kidder says, "The best short story ideas will always come from you yourself. Those are the ideas that you'll care the most about and be able to bring to life the easiest."
That said, we know it can take a trigger to come up with short story ideas that make you want to craft great writing around. Ultimately, you'll have the best results by tweaking any idea you have of your own, but we also wanted to provide some short story ideas to help you get started.
Your character opens the mailbox to find their biggest fear inside.
After a devastating fall, your character is learning the hardships of healing after an accident.
Character accidentally insults their company's CEO – right before a big promotion.
The character lost a child years ago but lives as if it just happened the day before.
Your character's village wise woman tells the story of how magic was lost due to abuse.
Your character lives in a space pod traveling space, and they're also claustrophobic.
Ash floated from the mountaintop and awoke your character from their night's sleep.
Your character hasn't eaten in days and stumbles upon real berries, and so does a starving bear.
When your character's heart is broken, they must find a way to heal it – any way.
Your character is an orphaned 7-year-old who hears voices.
Your character just found out they have a rare disease…that hasn't been detected anywhere in centuries.
After a fight with their ex, your character decides to go on a trip to the neighboring town that hosts very…unusual tales.
Your character accidentally runs into the wrong person on the street…and now they can't sleep at night.
When your character moves schools, they didn't expect to find a secret lurking throughout the school…that all the teachers know about.
It's your character's turn in their culture's ritual of fighting a lion barehanded. They've never been good in fights.
After extreme weather conditions plague your character's town, they finally leave home to find everybody has gone missing.
Your character is in the back of an ambulance, trying desperately to revive someone who's apparently dead…so why are they still away and breathing?
After a short stint at a hospital as a nurse, your character decides to take their skills to the mountains as a wilderness medical professional. They just didn't expect to find odd and interesting injuries among campers.
An apple appears at your character's front door every morning and they can't figure out who's putting it there.
When an avalanche quakes the mountains in your character's town, it unveils something that's been hidden for…millenia.
#2 – Focus on Character Development
If you write a short story about your best friend, whom you've known for many years, versus writing one about someone you just met yesterday, you'll be able to craft a much stronger story about your best friend because you know them so well. Creative writing techniques can help you bring out the best or most compelling things about your characters.
#3 – Outline
#4 – Start with something out of the ordinary
Short Story Opening Example:
Because we're automatically intrigued by the fact that people don't normally go around collecting roadkill. It's another place creative writing skills can really help you draw in your readers in a short story.
Now, you don't have to start your short story with something as strange as that but you do want to give your readers a sense of who your character is by depicting something different right away that also has to do with the core focus of your short story.
Take this short story called The Gift of the Magi by O. Henry, for example. This author starts with a very low money amount and then hits you with the fact that it's Christmas the very next day.
#5 – Get the draft done ASAP
Done is better than perfect. That's the best way to approach the process of writing a short story or anything else. We've all heard or read these words time and time again – and that's because they're important; they're true.
While you're writing your novel…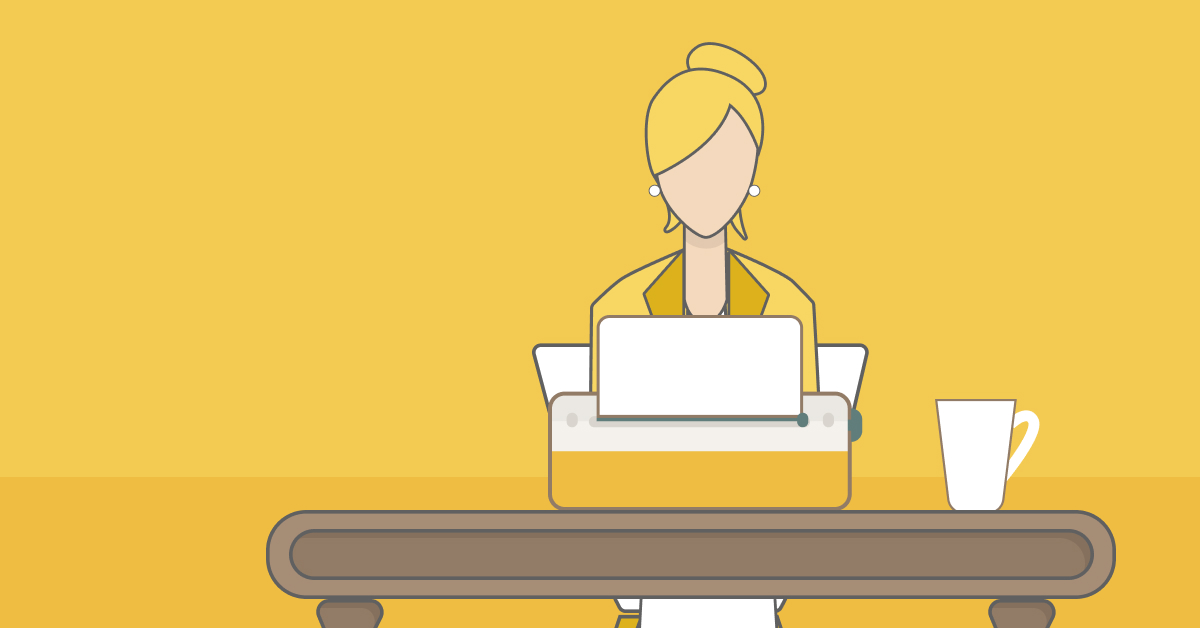 If you can accomplish the above eight steps, you are well on your way to a completed novel. With all of that foundation laid for your story, all that's left is to actually start writing! And the following four tips will help you do just that. (Though if you want more, you can always check out our list of 20 essential writing tips for first-time authors.)
9. Decide how to write your novel
No, not like if you're going to be a plotter or pantser, or how to work up the motivation to keep going. But literally: how are you going to write your novel? With pen and paper? On Word? With the help of a novel-writing software or formatting tool? Gone are the days where dipping quill in to ink was the only option, so do your research and pick the best one for you. Here's a couple to get your started:
FocusWriter. Don't look for bells and whistles here (though there are some cool functions like themes and timers). The goal of this app is to provide you with a blank page and a good dose of concentration.
WriteMonkey. A spartan interface, save for a word counter and clock. If your writing depends on a zero-distraction environment, check WriteMonkey out.
Calmly Writer. Have a bad habit of jumping back and forth between scenes so much that you never quite manage to actually finish one? You'll likely benefits from this app's "focus mode" which only shows you the current paragraph you're writing.
750 Words. If you need a little boost of motivation and accountability, the program might be your friend. It encourages you to write 3 pages (or 750 words) every day, and offers features to help you do so, including a statistics board that reveals your average writing speed.
Reedsy Book Editor.Fake it 'til you make it, right? The Reedsy Book Editor formats your book as you write, so even your rough drafts will look like a professionally formatted manuscript.
10. Write to market
Who is going to want to read your book? Nope, not everyone. If you look at your own bookshelf, you might find a variety of literature, but there's probably a type of book that's there more than others. Think about the kind of person that will buy your book, and write with them in mind.
11. Establish a writing routine
We won't go on about the importance of this step — we all know that to make progress on any kind of goal, working on it must become a part of our regular routine. Since we're all on the same page here, we'll jump straight to our tips for making that happen:
Set up Non-Negotiable Writing Time. Or, as Kevin Johns calls it, NNWT. The keywords here are "non-negotiable." This is a period of time, whether it's once a day or once a week, that you commit to writing, and only writing. Unless there is an emergency, you do not schedule anything else during your NNWT.
Quantify Your Progress. Set realistic goals (maybe a word count or number of pages to hit) that you can achieve and then celebrate those "little wins." Breaking up the task of writing a novel into bite-sized steps, and then acknowledging when you take those steps, will not only make the process more manageable, but also just more fun. Of course, if you're under some time pressure, you might be more concerned about writing quickly — in which case, check out this article for tips.
Brag. If you received a promotion at work, you would celebrate it, or at the very least share the good news with others. As you make progress on your novel, talk about it with others. This will help keep you accountable — if you share with others, they're more likely to ask for updates.
Free course: Creating an unbreakable writing routine
Publish your book
You've persevered to the end at last: brainstormed, outlined, and written a first draft that you've edited extensively (based on feedback, of course). Your book has taken its final form, and you couldn't be prouder. So what comes next?
Well, if you've taken our advice about catering to your target readers, you may as well give publishing a shot! We have a full guide to publishing right here — and if you're thinking about traditional publishing, read this article to decide which is right for you.
Get help from publishing professionals
Publishing is another rigorous process, of course. But if you've come this far to find out how to write a book, you can pretty much do anything! Invest in stellar cover design, study up on marketing, or start writing an irresistible query letter that will get you an offer.
Sources:
https://self-publishingschool.com/how-to-write-a-short-story/
https://blog.reedsy.com/how-to-write-a-novel/
https://blog.reedsy.com/how-to-write-a-book/