One of the most surprising successes of the last decade, Twitch has become a heavy-hitter in the social media bubble. Twitch is a live-streaming platform that boasts roughly 15 million active daily users as of 2018.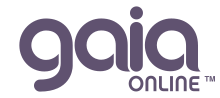 Why Are Social Networks Important?
Expanding your social network beyond your familiar circle of friends can have surprising benefits, as social networking activities become socioeconomic opportunities, bringing fresh ideas through shared information and unexpected opportunities in the form of a job, an apartment, even a partner. Social networks provide limitless opportunities to connect with others who have cultural, political, religious, and other interests similar to your own. The Internet provides tools for cultivating, managing, and capitalizing on those networks, allowing you to form an initial relationship with someone you've never met in person, who not only enhances but could, in fact, change the direction of your life.
What are the benefits of social networking online?
Through online tools like social media, a person can actively engage with other people around the world. They can pursue their curiosity and learn, pick up hobbies, and develop new skills. They have access to a world of information, including life-saving health tips. They can practice kindness and give and receive emotional support.
Why worry about excessive time on social media platforms?
On the flip side, social media can increase loneliness, FOMO (Fear of Missing Out), and cyberbullying. A tendency to compare oneself to others online can lead to a host of negative outcomes. People may feel like their negative feelings aren't validated—like they should feel bad for feeling bad.
Do social networks prevent people from accessing objective news media?
Sophisticated personalizing technology can hide information and perspectives that are unlike one's own, preventing people from learning from one another and growing. Misinformation, unsubstantiated rumors, and conspiracy theories spread quickly—sometimes faster than legitimate news—because they don't have the same rigorous vetting standards. It's important to consider the source and think critically before accepting the news online.
Special Considerations
There isn't a one-size-fits-all approach to marketing strategies. That's because every business is unique and has a different target demographic, history, and competitive marketplace. Because social networking companies want businesses to pay for their advertising, companies often restrict the number of reach businesses may receive through unpaid posts. For example, if a company has 500 followers, followers may not all receive the same post.
Social networking has the ability to affect both individuals and corporations—both positively and negatively. That's why it's important to weigh out both the advantages and disadvantages of using these social media sites.
Advantages
As mentioned above, social networking allows individuals to keep in contact with family and friends they would otherwise not be able to connect with because of distance or because they simply lost touch. People can also connect with other individuals who share the same interests and develop new relationships.
It also allows companies to connect with new and existing clients. They can also use social media to create, promote, and increase brand awareness. They also rely on reviews and comments made by their clientele. The more customers post about a company, the more valuable the brand authority becomes. This leads to more sales and a higher ranking in search engines. Social networking can, therefore, help establish a brand as legitimate, credible, and trustworthy.
A company may use social networking to demonstrate its customer service level and enrich its relationships with consumers. For example, if a customer complains about a product or service on Twitter, the company may address the issue immediately, apologize, and take action to make it right.
Disadvantages
Social networking can have a big impact on the spread of misinformation and it can spread like wildfire. This became increasingly prevalent after 2012. Information starts as rumors, which spread faster than facts. One study found that misinformation is 70% more likely to be shared than factual information on Twitter.
Networking on social media can have just as much of a detrimental impact on companies. Criticism of a brand can spread very quickly on social media. This can create a virtual headache for a company's public relations (PR) department.
Although social networking itself is free, building and maintaining a company profile takes hours each week. Costs for those hours add up quickly. Businesses need many followers before a social media marketing campaign starts generating a positive return on investment (ROI). For example, submitting a post to 15 followers does not have the same effect as submitting the post to 15,000 followers.
61 – Douban
This Chinese social networking site has something for registered as well as unregistered users. It enables registered users to record information and create content based on music, films, books and events in the cities of China. Unregistered users of Douban can find reviews and ratings of books, music and movies.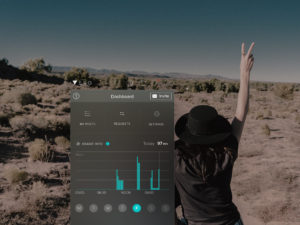 Vero is a subscription based social network which has no ads and does not collect any personal user data. It's a great alternative to Facebook as has some really lovely features. It's a totally different model to Facebook in the sense that Facebook needs user data in order to make money from them.
Vero does collect some usage data which is used to see how often the app is used. Another great thing about the usage data they collect is how its displayed to you. Vero want to address the issue of social media addiction.
#101 – Rumble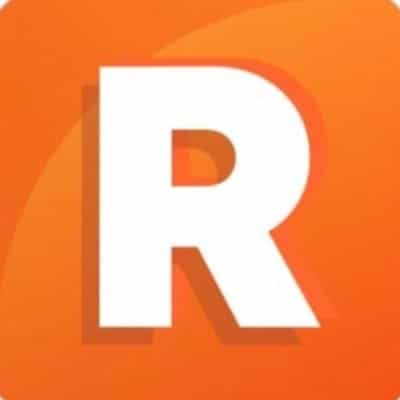 Rumble is a video-sharing network similar to YouTube and Vimeo. It launched in 2013 and saw modest success in the subsequent years. However, Rumble's popularity grew massively in 2020. At the start of 2021, it had an estimated 32 million active users a month.
The network features long and short-form video content from a wide range of creators. From family home videos to official content from more extensive news networks, Rumble has it all! Users can also upload their own videos and earn revenue based on the views.
The user interface is well-designed, featuring multiple tabs and recommended feeds to find similar content. While Rumble does not permit some types of content, its moderation system is very lax compared to the likes of YouTube.
Sources:
https://www.psychologytoday.com/us/basics/social-networking
https://www.investopedia.com/terms/s/social-networking.asp
https://makeawebsitehub.com/social-media-sites/
Social networking
Twitter can be more conversational than other platforms, but be sure to understand the difference between your retweets, replies and your DMs (direct messages). Retweets (RTs) are ways for you to share, and optionally comment on, others' posts. Choosing "quote tweet" means you add a comment above someone's post; just hitting "retweet" means it gets sent to your followers without any commentary from you. You should quote tweet whenever you can, so people understand why you are sharing something.
How to Use Social Media in Your Career
Do you think you should be on social media but don't know where to start? What should you post, and how often should you post it? What's more powerful, a like or a retweet? Here's what you need to know about the most popular social media platforms for professional settings, whether you are looking to expand your network, build a business or find a new gig.
Social media is now a critical part of the way people in most walks of life communicate and a key part of how work gets done — from corporations to government. Reflecting how important social media can be, .
As social media has become more popular — an estimated — there are also more instances of people who have gotten in trouble for their social networking habits. The fact is that it's impossible to separate the personal use of social from the professional, and everything you say online can and will be used against you. There are ways in which you can try to safeguard your privacy and control who sees particular content, but the onus is on you to be vigilant. So, the more seriously you can take your social media activities, the better.
Social media changes all the time, so it's important to keep up with the evolution of the platforms and to keep looking for ways to optimize your use of the available the tools. (Twitter and Snapchat, for example, recently announced major changes that are described below.)
LinkedIn
LinkedIn, with its 500 million members, is the quintessential professional network and one that's not used as optimally as it could be. When I teach classes on social media, I ask "Who's on LinkedIn?" and almost all the hands go up. But then I ask, "Who knows what they are doing on LinkedIn?" and most of the hands fall.
Most people just take it for granted and start using it in a panic when they have to change jobs. It's often too late at that point. You are better off learning to use it when you don't need it. LinkedIn works best when you use it as a career management tool and not just for job hunting.

Expanding Your Network and Influence
LinkedIn offers a variety of ways to expand your network by finding and connecting with relevant professionals in your industry. The key is to find, approach and connect with folks you already know, folks you'd like to know and folks you should know. You should also post your own content, showing off your expertise on a regular basis.
Learn to use to give and receive recommendations for people you have worked with in the past. You should give recommendations only to people whose work you are willing to vouch for. I've heard of employers who take recommendations on LinkedIn almost as seriously as ones received in more traditional ways. So if anything gives you pause, you should find a gentle way to turn down a request for a recommendation.
Building and Expanding a Business
Job Hunting
Finding jobs is the most important part of LinkedIn for individuals, and you can use the network to track specific companies, people and job openings. Spend time getting to know, in detail, the search features that let you drill down into networks of people, companies and job postings.
When you're looking for a new job, numbers matter, so take time to build your network. But be sure to do it in a smart way: Blasting invitations at complete strangers in the hopes of connecting with either them or people they are connected with is not a good strategy. Instead, look for legitimate connections you have with people — your alma mater, for example — and reach out with an invitation to connect that includes a personal note.
Keep in Mind
LinkedIn's free account works well, but you may want to experiment with the premium version. It comes in many price points, starting at $29.99 a month. That's serious money, but if you're job hunting, it's worth paying for the features that include the ability to email people you don't know yet through the site, and connect in new ways with recruiters.
Read More About LinkedIn
LinkedIn, Notorious for Sending Too Many Emails, Cuts Back
Finding a Career Track in LinkedIn Profiles
New Item on the College Admission Checklist: LinkedIn Profile
Pro & Con Arguments
Social media spreads information faster than any other media.
78.5% of traditional media reporters polled used social media to check for breaking news. [190] 59% of Twitter users and 31% of Facebook users polled followed breaking news on these sites. [191] Social media sites are one of the top news sources for 46% of Americans, compared to 66% for television, 26% for printed newspapers, and 23% for radio. [192] Social media users have been responsible for reporting events before traditional media outlets, including the Paris attacks in France on Nov. 13, 2015 (Twitter, Facebook, and Vine), [193] the Ebola outbreak in Nigeria and Sierra Leone in July 2014 (Twitter), [194] the Boston marathon bombing on Apr. 15, 2013 (Twitter), [195] and the Aurora, CO, theater shooting on July 20, 2012 (Twitter and YouTube). [3] President Donald Trump said that the immediacy that Twitter affords him is the reason why he tweets, noting that press conferences and press releases take too long to reach the public. [271]
Read More
40 Most Popular Social Networking Sites of the World
"Social networking" has been around forever. It's the simple act of expanding the number of people you know by meeting your friends' friends, their friends' friends and so on. In fact, many of us today use Twitter and Facebook to promote our existing and upcoming businesses. And people looking to connect with other business-associated contacts usually move to sites like LinkedIn, but one need to understand that social media is beyond Twitter, Facebook, LinkedIn and Blogs. After observing and running an analysis on hundreds of Social Networking sites I have listed down 40 most popular social networks across countries.
1. Facebook: To access Facebook.com, you must create an account on the site which is free. Facebook's terms of use state that members must be at least 13 years old with valid email ID's. After updating you're details, your Facebook profile is generated. Using Facebook.com you can:
2. MySpace: On MySpace, your social network starts growing from the first day. When you join MySpace, the first step is to create a profile. You then, invite friends to join there and search for your friends on already profiled on MySpace these friends become your initial Friend Space. Once the friendship is confirmed all the people in your friends' Friend Space become part of your network. In that sense, everyone on MySpace is in your Extended Network. As part of terms of MySpace, the user must be at least 14 years old to register.
3. Twitter: Twitter is a very simple service that is rapidly becoming one of the most talked-about social networking service providers. When you have a Twitter account, you can use the service to post and receive messages to a network of contacts, as opposed to send bulk email messages. You can build your network of contacts, and invite others to receive your Tweets, and can follow other members' posts. Twitter makes it easy to opt into or out of networks. Additionally, you can choose to stop following a specific person's feed.
4. LinkedIn: LinkedIn is an online social network for business professionals, which is designed specifically for professional networking, to help them find a job, discover sales leads, connect with potential business partners. Unlike most of the other social networks, LinkedIn does not focus on making friends or sharing media like photos, videos and music. To start using LinkedIn you need to register and create a profile page. To register to LinkedIn, you need to provide personal information. You can update the profile with your education and job details and a summary. Additionally, you can also give and receive recommendations from co-workers and bosses. There are more than 75 million professionals registered on LinkedIn.
5. Bebo: In the United Kingdom, Bebo is the second best social network. Bebo allows users to create social networking profiles for free. It offers many of the same features as other social networking sites. You can register a free account with Bebo and upload photos, videos and information. The site lets you connect with old friends and make new ones using a unique user interface. The site boasts users from more than a dozen countries, including the United States, Australia, Canada, Poland, France and Germany.
6. Friendster: Friendster was one of the first Web sites to bring it into mass culture. It was designed as a place to connect with friends, family, colleagues and new friends over the Internet. However, it went beyond just a one-way communication. Using Friendster, you can connect with friends and family, meet new people through the connections you already have, find people with similar interests, backgrounds or geographical locations, join groups by activity, school or interest, interact through message posts, games, blogs and application sharing, and share your details with the Internet community.
7. Hi5: Hi5 shares many similarities with many social network sites; however, it introduces some twists that make it worthwhile for people who love trying out new and interesting online communities. However, it is not one of the popular sites in the United States. This was a strategic move from the founder, therefore, Hi5 claims around 60 million members from more than 200 countries other than the US. One of the site's biggest transformations is the addition of many entertainment options, including games.
8. Habbo: The Habbo online community is inhabited by pixelated, cartoon-character alter egos. You can meet others in public rooms (nightclubs, restaurants, shops) and create private rooms for selected friends. Habbo employees heavily moderate the site, catering to its solid teen user base. Most of the users of Habbo are between the age group of 13 – 18 years. Although, a major part of the users are from the U.S., Habbo social networks is very popular in places like the United Kingdom, Japan, Sweden, Spain, Italy, Finland and more.
Sources:
https://www.nytimes.com/guides/business/social-media-for-career-and-business
https://socialnetworking.procon.org/
https://www.socialmediatoday.com/content/40-most-popular-social-networking-sites-world
Social networking
Several measures of social structure come out of network analysis. The more central animals in the group, in terms of social interactions, have more than the average number of links with other animals. Likewise, loss of a central animal is more disruptive to information flow and more damaging to network structure than the loss of a peripheral animal. Networks can be fairly open, with each animal having an equal probability of linkage to others, or they can be cliquish, with subgroups that are relatively isolated from the overall network. 36
Social Network
The social context of a person, group, or community can be conceived as an aggregation of individuals. Some of them communicate with each other, whereas others do not. The pattern of all such communication ties is called a communication network or social network . Basically, such a network indicates who communicates with whom. Together, these "communication links" constitute a network of direct and indirect ties between people. The communication link or tie is the basic unit of each communication network. It is the dyadic link of interpersonal communication between two individuals.
Ties may vary in strength, depending on the frequency of use and on the degree to which a tie is used for multiple message contents (also called "multiplexity"). In 1973, Granovetter defined the strength of ties as "a (probably linear) combination of the amount of time invested, the emotional intensity and intimacy (mutual confiding), and the reciprocal services which characterize the tie." Thus, close relatives and friendship relations can be regarded as strong ties.
The formation of a strong tie between two network members is more likely in case of homogeneity with respect to norms, values, important beliefs, socioeconomic status, and demographic characteristics. This is referred to as the "homophily principle." In general, the more homogenous two individuals are, the higher the probability of a strong tie between them. However, in the immediate geographic environment, spatial distance appears to be a decisive factor. Therefore, in neighborhoods, the probability of a rather strong (at least in terms of high frequency) tie between next-door neighbors is relatively high and less dependent on similarity with respect to social and demographic characteristics.
Apart from the strength of ties, the most frequently used characteristics of ties in social network research are the stability (duration over time) and direction of ties (unidirectional vs bidirectional). In addition, several structural characteristics of social networks have been identified, including the existence of cliques, knots, bridges, and liaisons. Finally, various network indexes have been developed for network analyses, including the degree of density, connectedness, and centralization.
A Closer Look at the Top 15 Social Networks
1. Facebook – 2.74 Billion Active Users
While it can't take credit for getting everything started, that honor goes to SixDegrees (RIP), Facebook is the social media juggernaut that not only showed the world what the internet can be, but also fundamentally changed the way humans interact with each other.
It took Facebook only ten months to reach a million subscribers and only eight years to reach a billion. As of January 2022, Facebook boasts 2.74 billion active users – a number that grows with roughly 500,000 new users every day, or six new users every second.
The Infinite Dial reports that the 58% of survey respondents in this age group who identified Facebook as their favorite social network in 2015 has shrunk to 32% in 2020. The biggest culprit – Instagram. The photo and video-sharing social network saw its share of this demographic go from 15% to 27% in the same time period.
2. YouTube – 2.291 Billion Active Users
Launched in 2005, the video-sharing platform was initially intended to be a dating service, with the founders reportedly publishing ads on Craigslist to entice women into posting videos of themselves talking about their ideal partners.
The company overcame numerous technical and legal obstacles on its way to becoming not only the world's leading video-sharing platform but also the target of a 800.65 billion acquisition by Google. All of this by November 2006 – only 16 months after its official launch.
Despite its popularity amongst a younger audience, YouTube also boasts some remarkable stats for reaching the adult demographic. Almost three-quarters (74%) of all adults in the US use YouTube. Facebook comes in second at 68% and Instagram is third with 40%.
When it comes to national demographics, more than 30% of all YouTube's traffic originates from only three countries. At 16.4%, the United States contributes the biggest percentage. India is second with 9.2% and Japan grabs the bronze with 4.8%.
3. WhatsApp – 2.0 Billion Active Users
Founded in 2009 by two former Yahoo! employees, WhatsApp's original goal wasn't to be an instant messaging (IM) app, but rather to simply show "statuses" next to the names of each entry in a user's address book.
WhatsApp is one of only three social networking platforms with a user base of over 2 billion – a milestone they reached in 2020. The app's recent growth rate has been astonishing, with the last billion users hopping on in only four years!
Because WhatsApp has resisted integrating traditional advertising into their revenue model, the platform doesn't offer the width of marketing options that many other social networks do. But that doesn't mean that the app doesn't offer enormous marketing value for businesses who use it as a communications tool.
Despite a recent PR catastrophe surrounding an ill-advised update to their privacy policy, WhatsApp is still the most popular mobile messaging app on earth, beating Facebook Messenger, WeChat, QQ, Telegram, and Snapchat to the title.
4. Facebook Messenger – 1.3 Billion Active Users
Messenger's initial incarnation was "Facebook Chat" – a simple IM feature that was launched into the Facebook environment in 2008. Noting Chat's potential as a standalone app with its own unique commercial ecosystem, Facebook overhauled the service and rebranded it as "Facebook Messenger" two years later.
Unlike WhatsApp, Messenger's proprietors had no issue with introducing monetization features into the app's core functionality. As a result, Messenger offers businesses an unparalleled level of contact with their customers and prospects.
There are more ways to interact with your leads on Messenger than you can shake a stick at. From automated chatbots that field incoming queries and promote products, to advertisements displayed in the user's inbox, Messenger is a B2C marketer's dream.
5. Instagram – 1.221 Billion Active Users
An early round of seed funding allowed Systrom to pivot the app, which initially focused on attracting whiskey and bourbon aficionados, into something broader. Something with industry-defining image manipulation tech and a far more immersive social experience than any other image-sharing service at the time.
Web 2.0
The social networking functions of the web can be another useful source of information. It is widely acknowledged that the World Wide Web has radically altered the way we find information. A good deal of information that had previously been available only in the print media – and in some cases only at libraries – is now available to anyone with a computer and an internet connection. In addition, unlike printed material, when information needs updating it can be done instantaneously on the web by someone who is authorized to do so. In part for these reasons, the web has evolved into an accepted means of finding information. Indeed, we have in this chapter mentioned that it is a source of newspaper articles as well as an excellent way of verifying a journal's policy on peer review or an author's credentials. Additionally, as we saw in the last chapter, gray literature, which is a good source of alternative research, is often found on the web.
Still, despite the ease of locating and changing information found on the web, the standard webpage retains an essential characteristic of the traditional print media: it is a publication medium in which a reader reads what has been written by an author, and the contents can only be edited by the site's 'owner', who accesses it with a user name and password. However, the functionalities of the web have expanded in the last few years with the development of a new set of web technologies that gave birth to what is commonly called 'Web 2.0'.
What characterizes Web 2.0 is its interactivity, and this interactivity opens up new ways of disseminating information. When you look at a standard webpage, a newspaper article, the homepage of an organization or individual, or any other informational piece, the distinction between author and reader is clear. Web 2.0, however, blurs that distinction, in that the same individual may perform both roles on the same site. Included under this rubric are blogs, where people read what other people have written, ask questions or post their own materials on the topic of the blog, which may in turn be commented upon by others. Another example is wikis, the best-known instance of which is the encyclopedia Wikipedia ( www.wikipedia.org ). Wikis are webpages that are designed to be created and modified by multiple users. Sometimes the rights to modify a wiki are restricted to a particular group of people, but it is by definition collaborative: multiple users can contribute to a wiki as well as edit the work of other contributors. Some of this material may indeed be of a serious nature that does not get published in the standard venues.
What is of interest to us for the purposes of this book is not the technology, but the lack of external constraint on what is disseminated through mechanisms such as blogs and wikis. Suppose, for example, you are interested in the side-effects of SSRI (selective serotonin reuptake inhibitor) antidepressants such as Prozac. You have reviewed the literature, but wonder if the issue has been fully discussed in the material you have read. Under such circumstances, looking at blogs discussing antidepressants may prove useful.
Sources:
https://www.sciencedirect.com/topics/medicine-and-dentistry/social-network
https://www.dreamgrow.com/top-15-most-popular-social-networking-sites/
https://www.sciencedirect.com/topics/computer-science/social-networking-online